April Top 3 apps all dropped their ranking in May and a new number one was Tencent's card game
Happy Lord (QQ version)
published in 2013Q4.
Not only app, Tencent is also doing well with their Android app store "Myapp".
After a long battle with 360 Mobile Assistant, Myapp finally won by slim margin and took number one. Myapp has grown to become one of the largest Android app stores with 26% market coverage and
daily distribution volume of more than 110 million that covers 90% of Chinese mobile gaming users.
Top20 Android Apps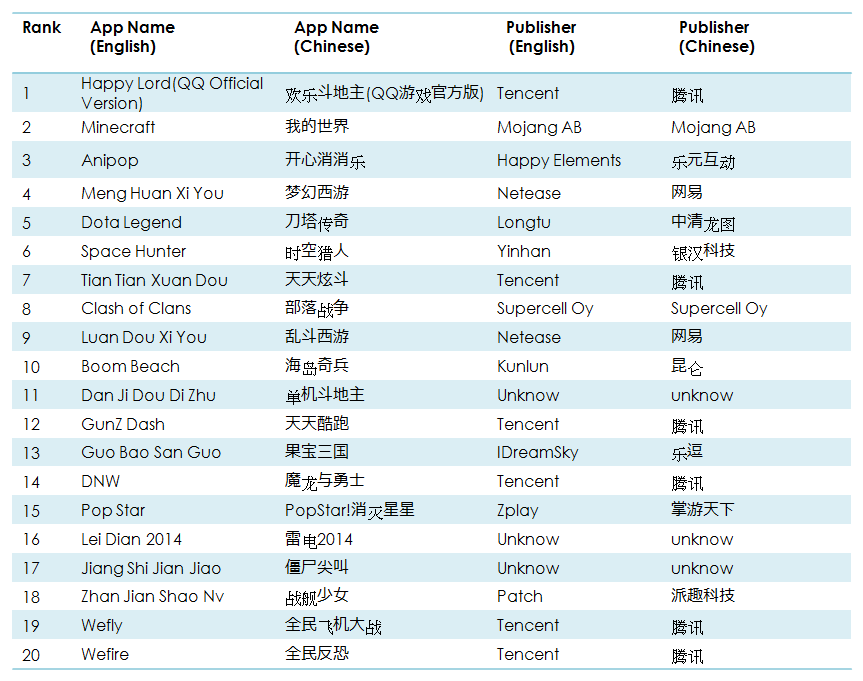 Top20 Android Publishers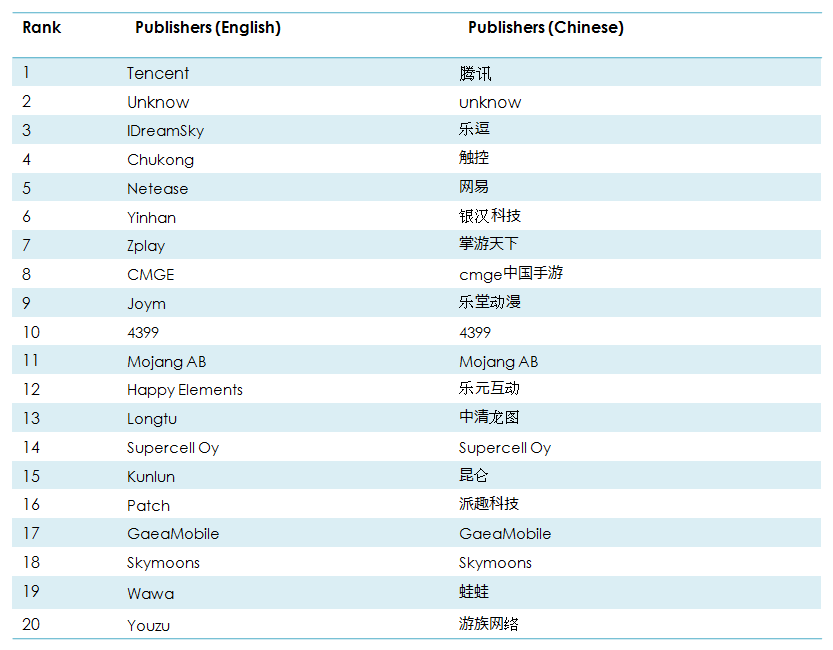 Top10 App Stores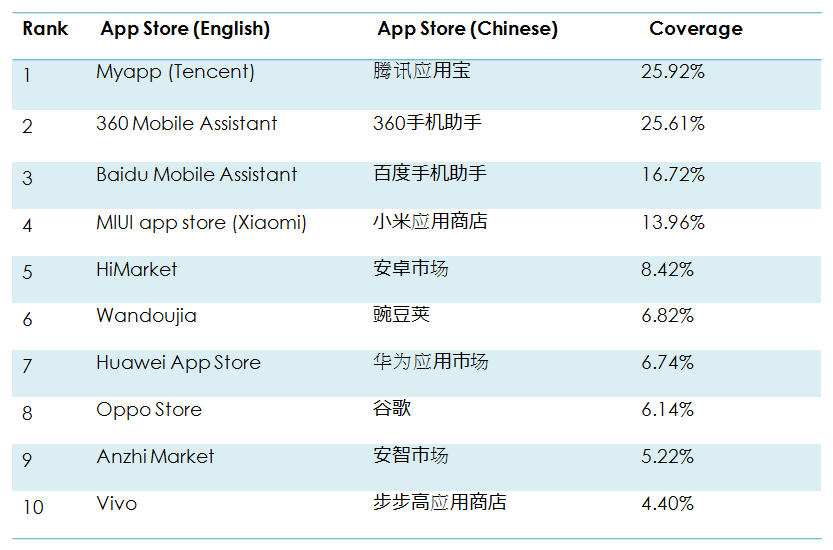 TalkingData
is the largest 3rd party mobile data service provider that have been widely recognized and adopted by the whole mobile ecosystem in China. More than 80,000 apps that access over 1.2 billion unique mobile devices in China rely on this mobile analytics platform to track and analyze mobile users' behaviors. The data collected from these products and also exchanged from the mobile distribution ecosystem enables TalkingData to build the largest behavioral data panel of the mobile population in China. Based on this, they are able to provide the most accurate estimations for the installation, activity and usage of any app in China, especially in the complex Android marketplace.