Bumpei Tateno
Country Manager of Thailand branch, Global Business Division, Adways

Oversea titles take up roughly 97% of the top 100 titles' gross profit combined. 40% is Chinese titles, 30% is European and American titles and Korean titles are increasing in numbers.
*Counting LINE games as Korean titles.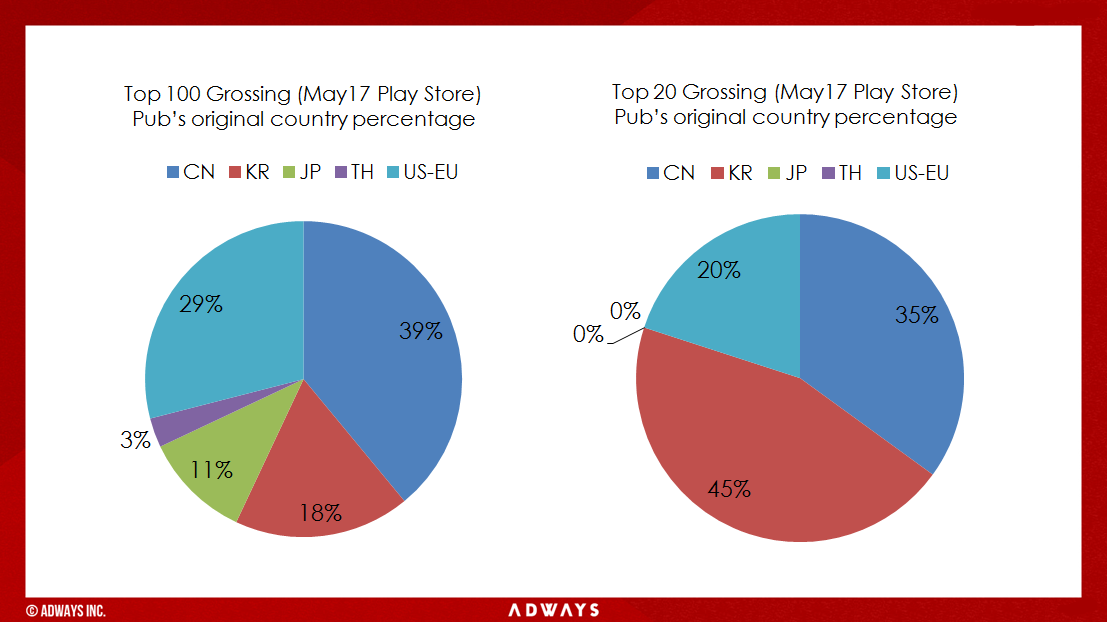 Thailand has a mature mobile gaming market. It has been growing by 15-25% every year since 2003 and now the market generates roughly 25 billion yen every year. MMORPG, Massively Multiplayer Online Role-Playing Games, take up over 50 % of market share and First Person Shooter Games take up 26 % and most of the popular titles are from overseas. The reason why most of the popular title consists of foreign developers is that even after the device shifting to smartphones, there is an underlying mindset in Thailand that good contents are always imported. One of the secret ingredients of Thailand's economic growth is to be very quick to adopt foreign industries and it can certainly be said about mobile gaming industry as well. Currently in particular, Korean titles are increasing their presence in the field. China has more overall new titles coming out, but Korean titles take up 45 % of TOP20 apps (*when 3 LINE games are considered Korean). Korea has been mainly focusing on its domestic market yet now it is starting to pay more attention to more global market especially in Southeast Asia.